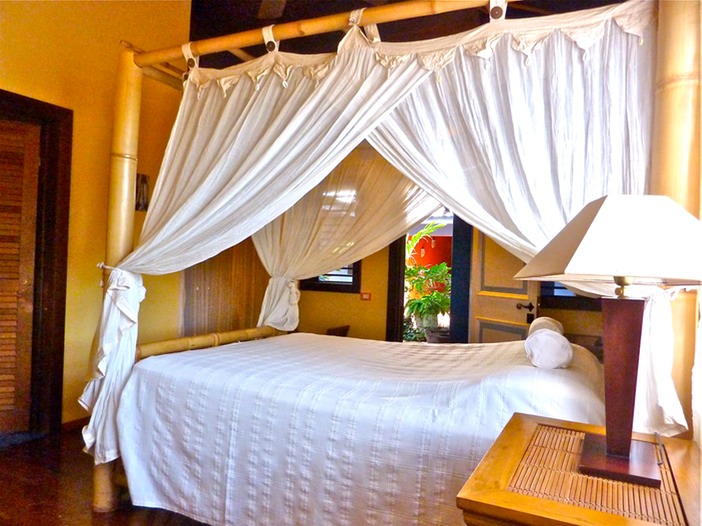 Around the open patio where when it rains water drizzels through, there are 5 bedrooms, each with private bathroom, A.C, ceiling fan and Wifi. All guests will have the unlimited opportunity to enjoy the lagre living room with T.V, the terraces with a stunning view and cool Tradewinds breeze, gazeboes with hammocks, beach chairs and the refreshing pool. The kitchen is for exclusive use of the owner.  
 Daily breakfast will be served in the main terrace, overlooking Falmouth Harbour on the long teak table, with the perfect vibe to start your perfect day. 
At least once a week a dinner is served (at extra cost) but, if you wish, you may agree with the owner for more prepared meals during your stay.
 Services : Breakfast, Daily room cleaning, Laundry and Free WiFi.